Integrative Yoga for Seniors Professional Trainings
The Carson-Krucoff trainings are designed to enhance yoga teachers' sensitivity to the complexity and vulnerability of the fastest growing sector of the population—adults age 65 and older.   Their unique Integrative Medicine approach combines the best of current, evidence-based medicine with the ancient wisdom, experience and tradition of Yogic teachings to help yoga instructors learn how to safely and effectively teach older adults.
Study with Kimberly and Carol in the comfort of your own home with this 20-hour certificate course, filmed at our abridged training in Portland, Oregon. For information and to register, please visit:
https://www.teachingyogatoseniors.com
Master Program
Durham, NC
Online in April 2022

In service of our mission, we have developed an intensive, 50-hour Integrative Yoga for Seniors teacher training program designed to help yoga instructors work safely and effectively with older adults. Held annually since 2007 at Duke Integrative Medicine — part of the Duke University Health System in Durham, North Carolina — this pioneering program combines the best of modern, evidence-based medicine with the ancient wisdom, experience and tradition of Yogic teachings. 
In this program, Duke medical experts — including physicians, exercise physiologists, physical therapists and health psychologists — cover health conditions common to seniors, such as heart disease, arthritis and osteoporosis. As experienced yoga therapists, Kimberly and Carol provide hands-on training in appropriately modifying postures for safe and effective work with older adults. Special issues in teaching seniors are addressed, including chronic pain, fall prevention and end-of-life. Participants will earn a Certificate of Completion in Integrative Yoga for Seniors from Duke Integrative Medicine and may also earn CEUs from the Yoga Alliance. As an IAYT-Approved Professional Development course, certified yoga therapists can earn CEUs and from the International Association of Yoga Therapists.
Read More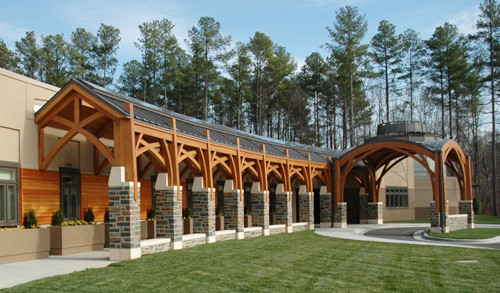 Abridged Programs
Kripalu Center for Yoga and Health
Stockbridge, Massachusetts
We are hoping to offer this training again when Kripalu feels it's safe to resume in-person programs.

Enjoy spring in the Berkshires and the extraordinary facilities of Kripalu, while you learn how to skillfully adapt the yoga practice to older bodies, minds, and spirits. This 24-hour training is designed to help yoga instructors enhance theur sensitivity to the complexity and vulnerability of older adults and learn practical strategies for safe and effective teaching. Yoga teachers can earn Yoga Liiance CEUs and IAYT-Certified Yoga Therapists can earn CEUs through this Approved Professional Development (APD) training. For information and registration: Kripalu Center for Yoga and Health